Aspen Motel
Coffee Shop
East Edge on U.S. Hgwy. #82 P.O. Box 375
Cloudcroft, New Mexico 88317
Phone (505) 682-2526
Individually controlled heat – Carpeted –
Tile Baths – TV. &quod;Vacation Land Of The
Four Seasons&quod; – 2frac12; Miles from Ski Basin.
HMImpact – Full Color Printing That Makes Things Happen.
Henry McGrew, Printing Inc., Kansas City, MO
Full Color
120122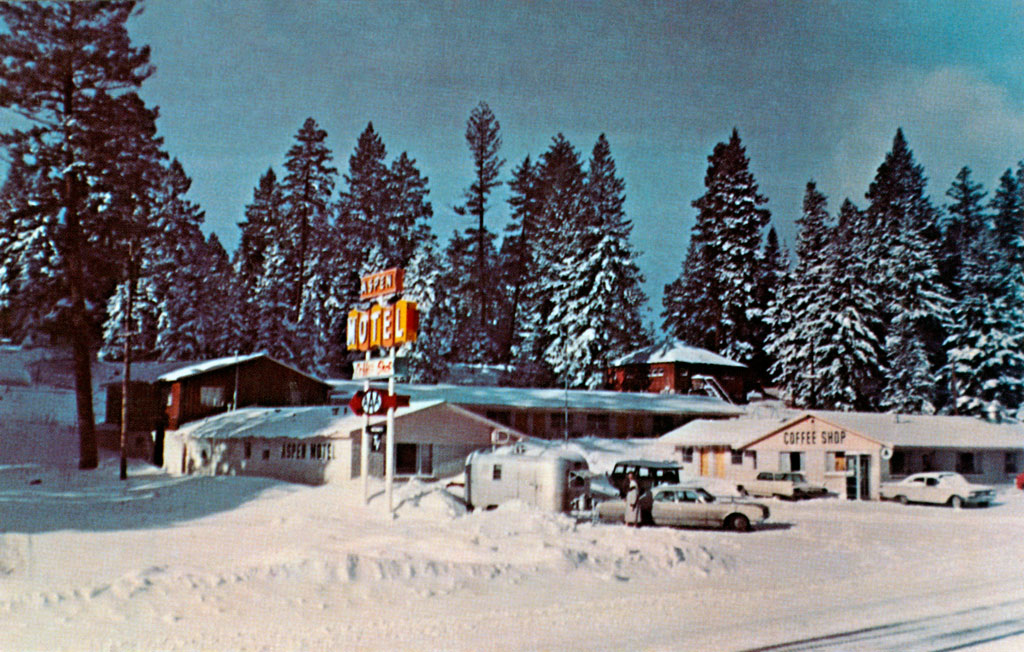 Aspen Motel & Restaurant
1315 James Canyon Highway
Cloudcroft, NM 88317
575-68 ASPEN (27736)
www.theaspenmotel.com
Scanning, digitally cleaning and enhancing all these postcards,
locating, adding street and map view, and running this site costs a great deal
so won't you please consider making a donation.
Doing so is fast, safe, and easy through PayPal's online service.
Or, simpler, click on an advertisement banner every so now and then ;).